In the world of events, creativity and originality are key to standing out and making a good impression that will be lastingly remembered. For this reason, theme parties are a great option to achieve this, as well as being a current trend for companies that want to organize memorable and unique events.
These types of parties go beyond the typical dinners or cocktails, since they are events where a specific theme is chosen and based on this theme the celebration, clothing, music and all the activities that will take place in the event are organized. The objective is to immerse the guests in a unique and different experience, creating a special atmosphere.
Organizing a theme party allows companies to stand out and differentiate themselves from other competitive corporate events, thus helping to capture the attention of the guests and create a great impact. In addition, theme parties encourage interaction and promote teamwork.
To do this, you have to pay attention to details and not just limit yourself to preparing food and drinks, but create a special menu and decorate the entire space to match the theme chosen for the event. Another good option to stand out and make the event more personal is to send invitations that reflect the tone of the event and in which all the activities that are going to take place are specified, as well as the clothes to wear and other relevant information, such as the day, time and location of the event.
There are many themes to choose from and here are some ideas:
Get ready to travel back in time and relive the amazing decade of the 80's! These types of parties are one of the most popular and the ones that guests like the most, since it is a fun way to travel back in time with music, costumes and retro decoration.
An original idea is to set up a karaoke with famous and well-known songs from the 80s, in this way the guests will be able to interact with each other and have fun while they sing their favorite songs from that time.
These types of theme parties are perfect if you want a different and sophisticated event. Guests will be able to enjoy typical casino games like poker or blackjack in a different way as they socialize and compete for prizes. The idea is not to play with money, but with fun prizes specially designed for that night.
In this way, a sophisticated and different Las Vegas casino environment will be created, to be able to enjoy a special night, wearing gala dresses and tasting cocktails and music while the guests have fun playing.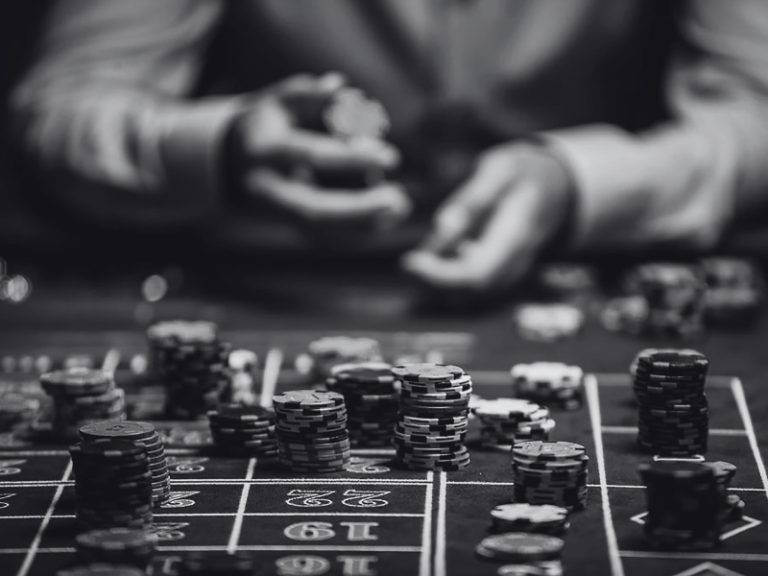 Hawaiian parties are perfect for the summer season, since they can be organized outdoors, on the beach or in the pool. now that summer is here, you'll be right for sure!
The idea is to organize an event in which the guests are dressed in Hawaiian attire such as necklaces, colorful shirts or hair ornaments, the possibilities are enormous, fun and original.
The decoration of these parties stands out for its summer and tropical theme, in which palm trees, coconuts, tropical flowers, lights and torches cannot be missing. As for food and drink, the ideal is to choose products according to the theme, such as barbecues and tropical fruit centers, as well as Hawaiian cocktails.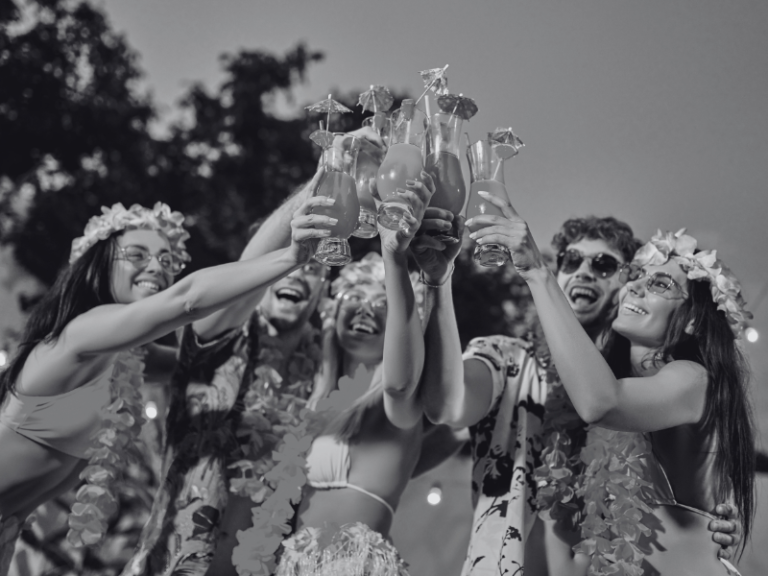 We all like the plan of watching movies at home, from the sofa and with popcorn, but with this theme party you will turn this plan around to make it a memorable and different event.
The idea is to create a red carpet event, with elegant dresses, gourmet food and lots of glamor to make guests feel like Hollywood stars.
To make the event something even more special and fun for all the guests to remember, you can make it a requirement to come dressed as well-known movie stars, in this way the theme will be much more visible.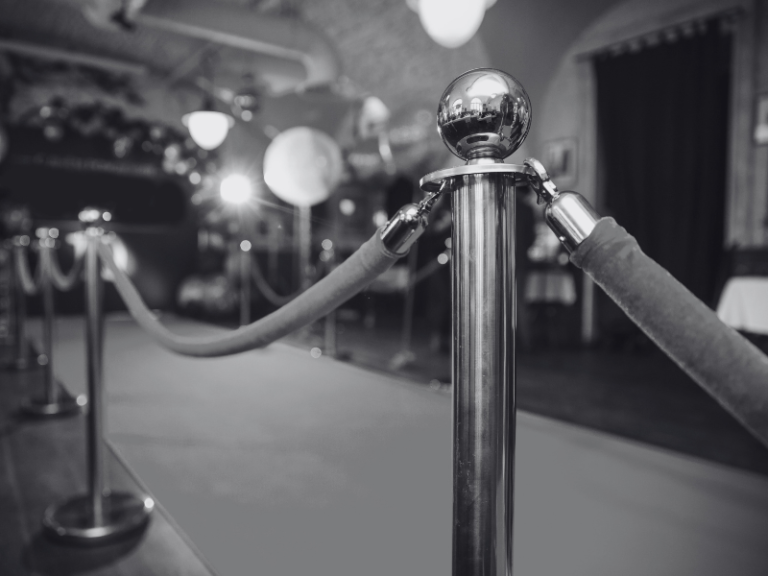 Theme parties offer a unique and memorable experience for any occasion. They are an excellent way to add fun, creativity and excitement to your events as they provide the opportunity to immerse yourself in a different world, leaving routine behind and creating unforgettable moments. So, do not hesitate to organize your next theme party with us and enjoy a unique and exciting experience that everyone will remember for a long time.
Let your imagination run wild, we do the rest!